San Francisco-based artist Woody Othello anthropomorphizes everyday recognizable objects, depicting them in various psychological and emotional states to convey his ideas in a humorous tone. For Cityline Sunnyvale, Othello continues to paint on inanimate objects Fountain, which was inspired by a sink in his apartment that has separate taps for hot and cold water. This piece connects wider environmental concerns about water to a personal, domestic or everyday condition. Fountain by Woody Othello is installed at the corner of Murphy Avenue and McKinley Avenue.
FutureForms, the San Francisco studio of Jason Kelly Johnson and Natalie Gattegno, created the A thousand suns, a dynamic sculptural canopy that encourages pedestrian interaction and creates a vibrant collective focal point for downtown Sunnyvale. FutureForms' artwork is designed to reflect the incredible diversity of Sunnyvale's residents and visitors. Supporting the artwork with four groups of thin columns, the piece creates an open, shaded and inviting space for people to move smoothly on a daily basis. The FutureForms artwork also creates a dramatic backdrop for pedestrians to gather, sit and watch the play of shadow and light from multiple vantage points. A thousand suns is installed in the median along McKinley Ave. between Mathilda Ave. and Taaffe Street.
Works by Woody Othello and FutureForms were selected by CHORUS Public Art and more information about the works can be found on the CityLine website.
SPONSORED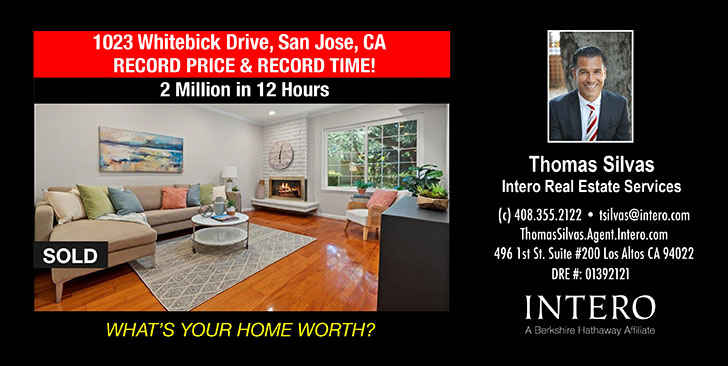 Two restaurants open; Two retail leases signed
Two new restaurants, Urban Plates and Pacific Catch, recently opened in Cityline, filling more than 10,000 square feet and adding to a growing range of food and dining options. The restaurant leases were brokered by James Chung, Nicole Lyon and Marissa Delgado of The Econic Company.
Urban Plates, a fast-casual chef-driven restaurant specializing in healthy, made-from-scratch dishes, celebrated the opening of its newest location at 300 W. McKinley Ave. With a signature industrial chic interior and a sleek, modern aesthetic paired with Cityline, the 5,070 square meter restaurant has 135 seats with both indoor and outdoor dining options.
Bay Area-based restaurant group Pacific Catch has opened its 13th location, offering seating for 175 with a wrap-around bar accessible from both the main dining room and outdoor bar space, a dedicated takeout area and complimentary side dishes parking. Pacific Catch, which bills itself as a "West Coast fish house," specializes in fresh, sustainable fish and seafood dishes inspired by the flavors of Asia, Latin America, and the Pacific Islands.
Meanwhile, downtown retail space continues to fill up with two new leases signed recently to occupy approximately 6,000 square feet.
Rumble Boxing will open in a space across from Target's entrance on Taaffe Avenue. The tenant's broker was Mike Conroy of The Econic Company.
Pet retailer Curo Pets has leased space in the same building. Brokers for the tenant were Cameron Baird and Andrew Rebenak of Avison Young.
Both businesses are expected to operate through early 2023. With these new leases, current occupancy is approximately 93% for all Phase 1 retail space, or nearly 360,000 square feet when Target, AMC and Whole Foods Market are included .
"This feat seemed almost impossible when we embarked on this project in 2016," Hunter said, "and then when you throw in the pandemic, the odds seemed even more stacked against us. However, we persevered, and for that we have to give credit to our incredible leasing team at Econic and our retail development team at Hunter Partners, led by Curtis Lee, Sherry Priebe and Nivea Sanareddi. All of their efforts have been instrumental in getting us this far and frankly, the best is yet to come!"
In January 2022, the development team broke ground on Cityline's three towers, which consist of two seven-story office towers with approximately 590,000 square feet of leasable office space, retail, flex and outdoor terraces, and The Martin, a new 12 -high-rise apartment community with 479 units, including 53 affordable housing units. The new residential community will include an amenity suite on the hospitality level and retail space and restaurants on the ground floor. Expected to be completed in late 2024, the project will include a public park that will function as a town square and gathering place for the new center.
"These new office and retail spaces will bring more jobs to Sunnyvale's downtown core and boost business for all business owners in the community," said Curtis Lee, HP partner. "With Caltrain just a few blocks away, we are strengthening downtown Sunnyvale as a transit-oriented community that can attract visitors from across the region to work and shop here."
SPONSORED